Collect 100% Of Your Processing Sales



100% legal. Available in all 50 states

Eliminate processing fees


We Change The Way
You Get Paid

introduces our

0% Processing Program!

Credit/Debit Card

Payment Terminal
Charges 2.7%-3.5% processing fee.

Customer
Pays no fee. Gets rewards points.

Merchant
Receives 96% of sale amount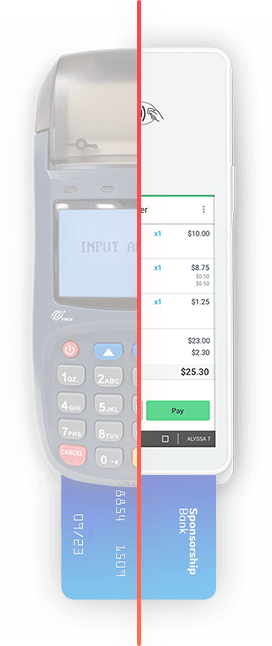 Credit/Debit Card

Payment Terminal
Auto-calculates 3.00% fee

Customer
Pays small fee. Still gets rewards points.

Merchant
Receives 100% of sale amount
Bye-bye Fees
With our software, all the processing fees will be incorporated into the sale and a small fee is passed on to the card holder.

Cash is King
Even better, your customers are rewarded for paying in cash with a 3.99% discount!
A Bigger Slice
You, the business owner, get 100% of the sale and at the end of the month, your processing fees will be ZERO!
Signs of the Times!
Point-of-purchase pricing and discount signage clearly spell out the process to customers.

0% Processing Will once & for
All Eliminate all Processing Fees
With the ClubZero plan, you'll never have to worry about processing fees. Our exceptional customer service will make you a happy customer. Thousands of merchants are already using ClubZero, and more are signing on every day.
What Our Customers
Are Saying
What Our Customers Are Saying
"The credit card terminal is very user-friendly and easy to use. I was able to start processing payments right away without any confusion."
"The POS terminal has a sleek and modern design that fits perfectly with my business aesthetic. I also appreciate the security features on the POS terminal that keep my customers' information safe and protected. It's a great addition to my store."
"The rewards program on my credit card terminal is amazing. I earn points with the banking services for every purchase and can redeem them for cash back or other rewards."
"The credit card terminal has helped me provide a better customer experience by offering multiple payment options and processing payments quickly and efficiently."
"I love the flexibility of being able to use my credit card processing for both in-person and online purchases. The processing is seamless in both situations."
"The reporting features on the POS terminal are very detailed and informative. I can easily track my sales and revenue on a daily, weekly, or monthly basis."
"The credit card terminal integrates seamlessly with my other business software and tools, making it easy to manage all aspects of my business in one place."
"The customer service for the POS terminal provider is excellent. They are always available to help me troubleshoot any issues that arise."
"The credit card terminal has helped me streamline my checkout process and improve my overall business operations."
"The POS terminal credit card processing is incredibly fast and efficient. I never have to worry about long wait times or delays."
What Our Customers
Are Saying
What Our Customers Are Saying
4 Amazing POS Solutions With 0%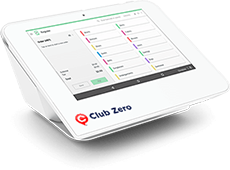 Clover Mini POS
0% Credit Card Processing
The POS that's small enough to fit into any space but powerful enough to run business.

Full-featured tools for your business.

Swipe, dip, tap, or take cash—accept all the ways

Access your data anywhere you need

All-in-one system. WiFi or WiFi/LTE connectivity

Retailers

Grocery Stores

Quick-Service Restaurants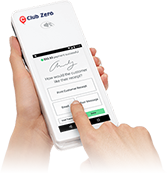 Clover Flex POS
0% Credit Card Processing
Sophisticated merchant services in a compact standalone countertop device.


Get deposits fast and easy

All-in-one system. WiFi and LTE connectivity

Manage your business from anywhere

Quick-Service Restaurants

Retailers

Services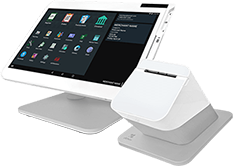 Clover Station POS
0% Credit Card Processing
A powerful point of sale for both sides of the counter.

Large 14'' versatile display


Speed, power, reliability

Multi-layered security (fingerprint login)

Quick-Service Restaurants

Retailers

Appointments & services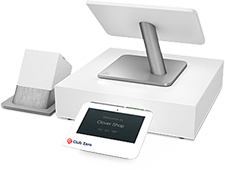 Clover Station Duo
0% Credit Card Processing

A screen for you, another for your customer

Receipt printer, cash drawer, connectivity hub

Online ordering, Inventory Management, Discounts, Employee Management...

Contactless and traditional payments, paperless receipts, and offline payment mode

Retailers

Counter-service restaurants

Appointments & services

Free White Glove Setup Service
We will hold your hand the whole way through.

Become An Expert
Personalized training will be provide at no charge to you. By the time you are done you will be a clover expert.

Overnight Equipment Replacement
Never lose clients because your terminal is down. We offer free overnight replacement.

24/7 Customer Support
24/7 Live Tech support. Knowledgeable staff. Free upgrades. We did our homework 🙂
Frequently Asked Questions
If you have questions we are ready to answer them! Here are a few of the top
questions we are asked.
What is the ClubZero 0% Processing Program?
The ClubZero Cash Discount Program is a way for you the merchant to offset your merchant service fees without increasing your sale price.
What do I need to get started with ClubZero?
This is the fun part. We'll send you everything you need in one handy package. You'll receive a payment terminal, along with signage for your front door and terminal area explaining the discount for cash-paying customers. You'll also receive free training, as will your sales staff. You'll also receive a great gift while supplies last.
What if I don't like the Cash Discount Program?
We have a 100% satisfaction guarantee. If for any reason you want to stop using ClubZero Cash Discount Program, we will immediately change you back to traditional interchange pricing. We got you covered!


Do I need to get a PhD to figure this out and set it up?
Not at all. We've made ClubZero incredibly easy to order, set up and manage. If you have any questions, just give us a call and one of our super-smart (and very friendly) tech people we mentioned earlier will help you with any questions or concerns


What will my receipt look like?
What kind of businesses can use ClubZero?
Just about any business that accepts credit cards can benefit from ClubZero. From auto repair shops and daycare centers to retail establishments and professionals like doctors, lawyers, dentists and accountants, ClubZero can put more money in your pocket every month — a lot of it!
OK, I really like the idea of ClubZero. What do I do now?
Just give us a call and one of our representatives will help you get started. Unfortunately, our representatives are unable to accept really expensive gifts, so a simple "Thanks for your help!" will suffice!
Call us at 866-333-CLUB (2582)
Is it legal to offer a cash discount?
As Mitchell Katz, spokesman for the Federal Trade Commission, said in May 2011, "The Dodd-Frank Law prohibits a payment card network such as Visa from inhibiting the ability to provide a discount for payment by cash, checks, debit cards or credit cards… neither surcharging nor cash discounting is illegal."
From NBCNews.com…
Visa, MasterCard in $7.3 billion settlement over credit card fees.
Plaintiffs attorney Martin Lueck, chairman of the executive board of Robins, Kaplan, said the allowed "surcharge" is actually a pro-consumer provision of the settlement. "Really it's a discount that the merchants are now allowed to offer for the less expensive form of payments," he said. He also said merchants would for the first time be allowed to disclose how much it costs them to accept credit cards.
– Genaro C.Armas, Associated Press; Geoff Mulvihill, Associated Press; Mark Scolforo, Associated Press
From Washington Post...
Judge Approves Visa, Mastercard $5.7 billion settlement with retailers.
"It will reduce the fees and overall prices that consumers pay, which is good for merchants and consumers," said Patrick J. Coughlin, one of the merchants' attorneys and senior trial counsel at Robbins Geller, Rudman & Dowd. "There will be more transparency in the pricing."
– Danielle Douglas



Who else is using the Cash Discount Program?
PaymentClub has thousands of merchants are already using ClubZero, and more are signing on every day. Gas stations have been using this program in the US for over 15 years. In addition, many national, state and local governments like the DMV, IRS, Post Offices, Schools and Courts use the cash discount program and new federal regulations now allow merchants to reclaim their fair share of processing fees.
Is this the same as a surcharge?
This is not a credit or debit card surcharge program which is not allowed in several states. ClubZero provides you with a technology that allows you to offer discounts to its customers who chose to pay using cash or check which is allowed in all states.